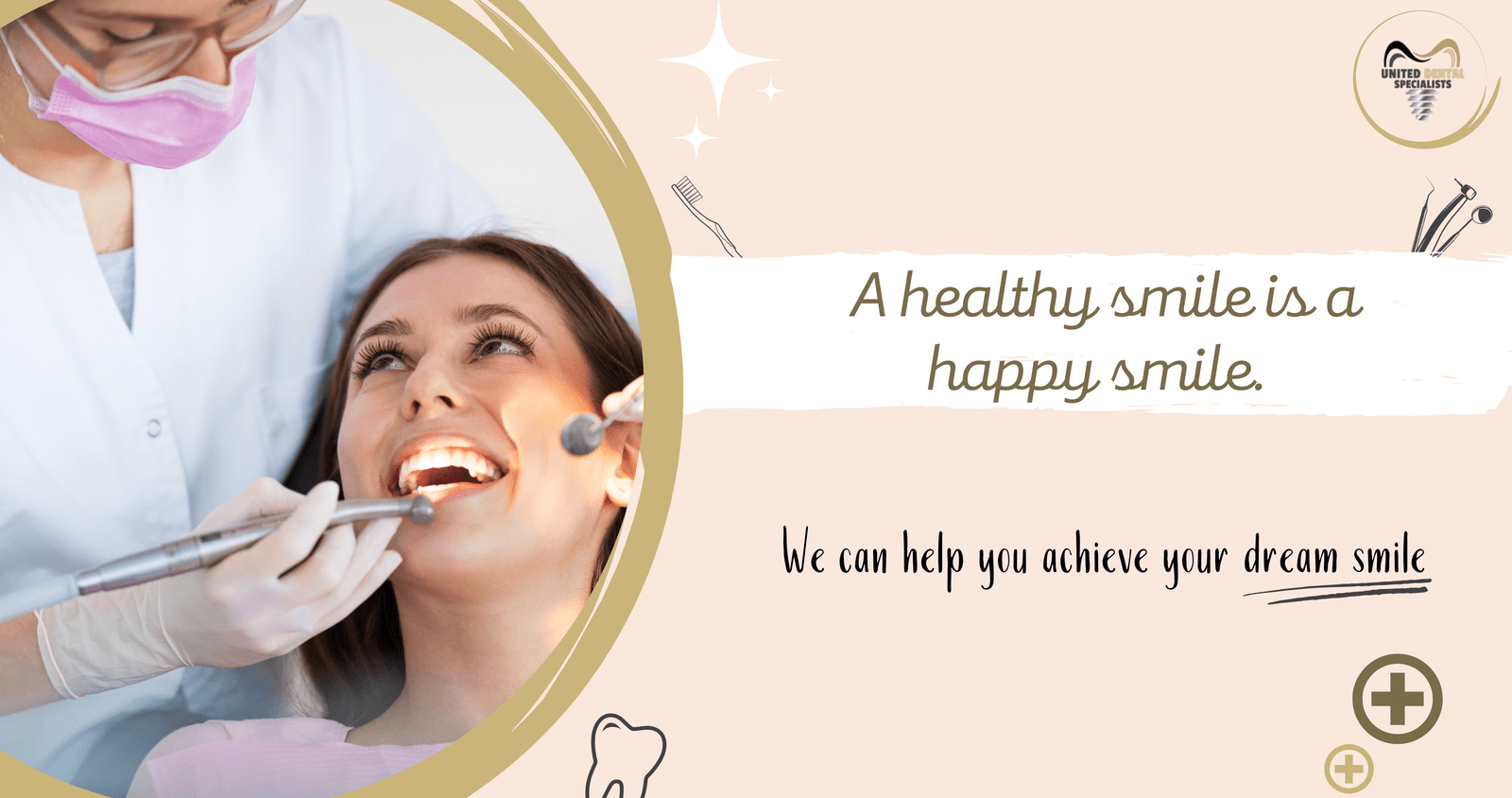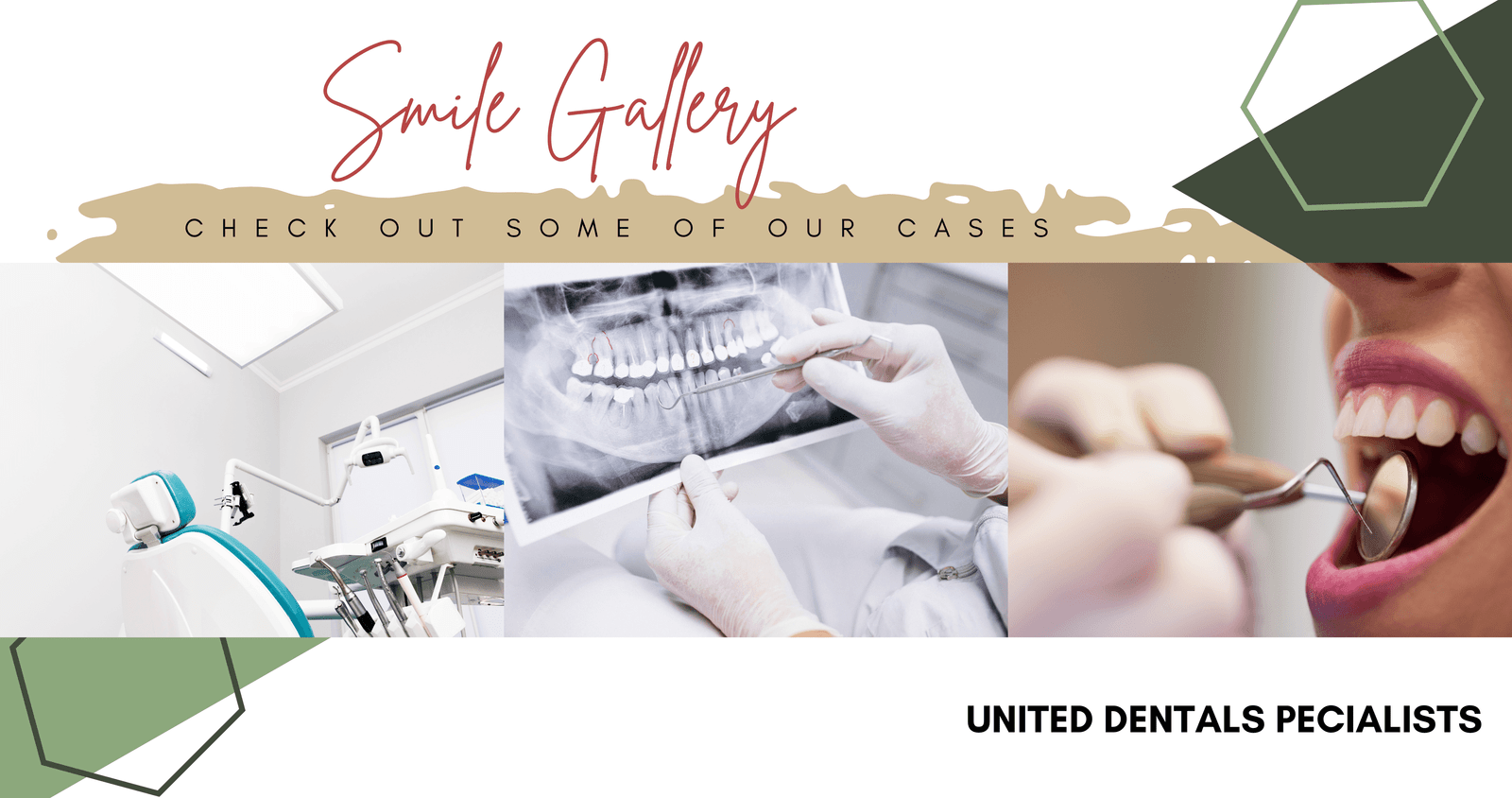 Your Premier Choice For Exceptional Dental Care In Miami Lakes & Doral
At United Dental Specialists, we are dedicated to providing top-tier dental care services to our valued patients in Miami Lakes and Doral, FL. Our team of highly skilled professionals is committed to enhancing and maintaining your dental health while ensuring your smile radiates confidence.
Comprehensive Dental Care Services
Our practice offers various dental services designed to address the diverse needs of our patients:
• Dental Implants: Missing teeth can profoundly impact your oral health and self-esteem. Our dental implant experts utilize cutting-edge technology and techniques to restore your smile with natural-looking, durable implants.
• Emergency Dentist: Dental emergencies can happen at any time. We provide prompt, compassionate care when you need it most. Whether you're dealing with severe tooth pain or a dental injury, our emergency dentist is here to help.
• Cosmetic Dentistry: Our cosmetic dentistry options enable you to achieve the smile of your dreams. From teeth whitening to porcelain veneers and other dental veneers, we can transform your smile into one you'll be proud to show off.
• Invisalign Treatment: Say goodbye to traditional metal braces. Our Invisalign treatment offers a discreet and comfortable way to straighten your teeth, giving you the confidence of a beautifully aligned smile.
CALL US TO SET AN APPOINTMENT TODAY!
United Dental Specialists has state-of-the-art Dental offices in Doral and in Miami Lakes, FL. Dr. David Bennett, Dr. Miguel A Figueroa and their team of professional dentists, hygienists & office staff provide the best Dental Care in Doral and Miami Lakes.
Our objectives include assisting you in maintaining a healthy and resilient natural smile, addressing any dental issues you may have, and supporting you in achieving your desired cosmetic enhancements.
We offer complimentary cosmetic consultations to our new patients, so that you can get a better idea of what cosmetic treatment can do for your smile.
Prompt treatment is almost always required to alleviate pain and to ensure the teeth have the best possible chance of survival. Call 305-593-6520 now.
All-on-4 is an advanced dental implant technique that replaces all the teeth on your upper or lower jaw using just four implants. Two implants are placed at the front and two at the back, supporting a full bridge of 10-14 teeth.
Personalized Care Tailored To You
At United Dental Specialists, we understand that each patient is unique. Our experienced team takes the time to listen to your concerns, answer your questions, and develop a personalized treatment plan that suits your specific goals and budget.
If you're seeking dental care, dental implants, emergency dentistry, cosmetic dentistry, Invisalign treatment, or porcelain veneers, we are here to serve you. Contact us today at 305-593-6521 to schedule an appointment and take the first step toward achieving a healthy, beautiful smile.

Great doctor David Bennett with a terrific staff. Finished my INVISALIGN Treatment and following my dental cleaning . Can't wait for my next cleaning, didn't feel a thing.
By far the best dentist of Doral Dr. David Bennete. Wonderful staff very kind and friendly. I'm so happy with their great service. I strongly recommend this dentist to anyone.
I was really really impressed with the cleanest, equipment and with the staff willing to show and explain their dental procedures. 
"The young dental doctor, Dr. Miguel Figueroa was great and a member of the US Arm Forces"
It is fabulous to have them at 8181NW 154th St so close to our neighborhood. It is a honor for us to have it as a new business here in town.
Excelente servicio, muy profesionales. Me realice mi limpieza dental y sali muy satisfecha con el trabajo, volvere por seguro!