Our Services
DENTAL IMPLANTS IN DORAL & MIAMI LAKES, FL
Make your Smile Even more Beautiful
A Complete Guide to ALL-ON-4 Dental Implants Doral, FL
Tooth loss remains a significant concern in the present adult population. It may arise due to various issues, such as gum diseases or dental trauma. Historically, the available solution to this problem involved ill-fitting and uncomfortable dentures. Later, dental implants were introduced, but they proved to be invasive and uncomfortable, far from ideal. However, at United Dental Specialists of Doral, there is a groundbreaking option available: All-on-4 dental implants. This uncomplicated dental procedure can provide you with a prosthetic smile that closely resembles natural teeth, offering a realistic and comfortable experience.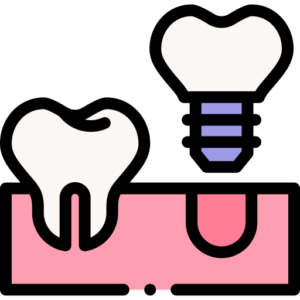 What Are All-on-4 Implants?
All-on-4 is a groundbreaking treatment technique for dental implants that utilizes only four implants to replace all of the teeth on either your upper or lower jaw. This method involves placing two implants at the front of your jawbone and two at the back, providing crucial support for a full bridge of 10-14 teeth.
The All-on-4 approach focuses on maximizing comfort by enabling flexible implant placement in areas with the strongest bone mass, eliminating the need for a bone graft. Furthermore, the implants are strategically positioned at a 45-degree angle, effectively addressing any potential bone deficiencies or anatomical challenges within your mouth's structure.
With All-on-4 implants, you can restore your smile through a simple procedure that minimizes invasiveness and discomfort, giving you the confidence to enjoy life to the fullest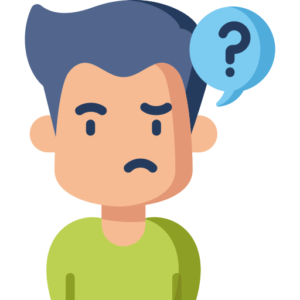 Who Is Eligible for All-on-4 Dental Implants?
These dental implants are intended for individuals who require a full set of new teeth. If you have severely damaged or decayed teeth, compromised dental health due to gum disease, or are missing six or more teeth that require bridging, the All-on-4 implant option may be suitable for your needs. Moreover, a background of acid reflux disease, congenital absence of teeth, or dental trauma could also potentially qualify you for this treatment. To explore the possibilities of restoring the function and appearance of your teeth, contact United Dental Experts for a dental assessment and x-ray to determine your eligibility today!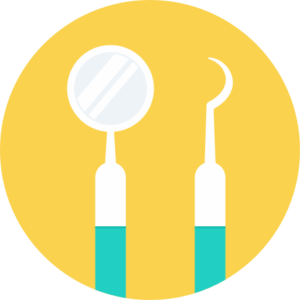 How Does the Process Work?
For many prosthetic tooth solutions, numerous implants are typically required, resulting in a costly, complicated, and invasive process. However, with the innovative All-on-4 implants, the reduced number of implants allows for a simple, cost-effective procedure with limited invasion.
To get started, you will need to come in for an assessment. We will perform x-rays and scans to evaluate your anatomical structures and assess the extent of any potential bone loss. Following this, if you are eligible, we will use 3-D imaging to create a mold of your mouth and send it to the lab. Our skilled technicians will then craft a set of prosthetic teeth specifically designed for you.
Once your custom teeth are ready, we will perform the All-on-4 surgery to insert your dental implants. Our priority is to ensure your comfort by adjusting your pain medications to facilitate a painless and comfortable experience during the procedure. Initially, we will provide a set of lighter, temporary teeth to allow the implants to integrate with your bone. After a few months, you will be ready to receive your new, stronger, permanent teeth.
Unlike other dental implant procedures, the All-on-4's streamlined process allows for quicker healing, eliminating long, irritating recovery times. Simply visit our Doral dentist, undergo the All-on-4 procedure, and enjoy your new, denture-free life.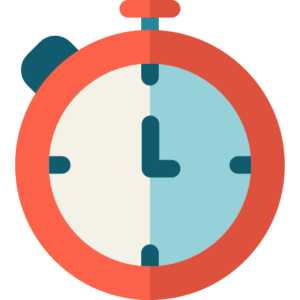 How Long Does the Process Take?
Certain dental implant procedures may necessitate multiple extensive surgeries, bone grafts, and an extended recovery period that can last for several weeks or even months. However, there is a faster alternative known as the All-on-4 implants method. Following a thorough examination, it is advisable to allocate a few weeks before proceeding with the implant surgery to allow for the creation of custom prosthetic teeth. The surgical process typically takes around 2 hours per jaw. Subsequently, temporary teeth will be provided for a few months, although the exact duration varies depending on each individual's circumstances. Once the temporary teeth are replaced with permanent ones, patients can enjoy fully functional teeth within 24 hours.
How Should I Care For My Implants?
Maintaining dentures can often be quite challenging and time-consuming. Regular nightly cleaning, the need to remove dentures at night, and dietary restrictions can make it inconvenient. However, with the revolutionary All-on-4 dental solution, you can reclaim the freedom to enjoy life to the fullest.
During the initial phase when the implants are fusing with your jawbone, you may experience a slight difference in tooth density compared to your permanent teeth. Therefore, it's advisable to avoid certain sticky foods, like taffy. Once the permanent teeth are in place, you'll regain the ability to eat without restrictions, as All-on-4 implants offer up to 80% of the biting power of natural teeth. Maintenance is simple and requires following a regular dental routine, such as brushing and flossing twice daily, along with biannual dental check-ups. Rest assured, your implants will blend seamlessly with your natural teeth in both appearance and functionality!
What Are Some of the Benefits of All-on-4 Implants?
Apart from being highly cost-effective and requiring minimal upkeep, All-on-4-style dental implants offer a remarkably natural look. The implants provide a secure fit, eliminating the need for adhesives or nightly removal, and they have no adverse effects on speech or smile. This procedure prioritizes your comfort and enhances your appearance, allowing you to resume your daily activities without any dental inconveniences. With only one surgery and a few follow-up visits needed, these implants ensure that they won't disrupt your life. This straightforward process boasts a remarkable success rate, and with proper care, the longevity of your implants can be assured.
Schedule Your Appointment Today!
United Dental Specialists is the ideal Doral & Miami Lakes Dentist for all of your All-on-4 needs. Our high-quality, caring Doral dentists have access to all of the best and latest equipment to make your experience pleasant, and they are happy to accommodate all of your needs, from adjusted doses of pain medication to advice on how to care for your teeth. Call United Dental Specialists today for a friendly, professional, and efficient All-on-4 experience!
Make an appointment today at our Doral Dental office by calling 305-593-6520, or at our Miami Lakes Dental office by calling 305-593-6521. We'll also give you a reason to smile!
CONTACT US